Our Staff
---
STEPHANIE L. HARSHBARGER, MSN, CRNP, CANS – CERTIFIED NURSE PRACTITIONER & AESTHETIC NURSE SPECIALIST
Stephanie L. Harshbarger earned her Masters of Science, Family Nurse Practitioner, degree at Widener University and her Bachelor of Science in Nursing degree at York College of Pennsylvania. She graduated magna cum laude and has a penchant for increasing her knowledge base and experience within the nursing world. The fast paced medical environment is continually evolving and she is delighted to be in a practice that is a forerunner in offering patients the newest technologies in facial aesthetics and skin care. Her dedication towards offering this new technology is underscored by her extensive training background and recognition as one of only a few certified instructors in the nation for a large, recognized pharmaceutical company's line of aesthetic skin care products.
Stephanie has a very friendly and outgoing personality. She thrives on making patients feel and look their best and regards this as much more than just an occupation. Stephanie enjoys performing treatments to correct all aspects of anti-aging and skin rejuvenation. Although her specialties consist of dermal filler injections, neurotoxins and laser treatments, customizing the protocols for each patient to treat their individual concerns and achieve desired results.
As Stephanie is dedicated to the patients while in the office, the same is true about her dedication to her family when she is at home. She enjoys spending time with her husband and 2 sons, shopping, and relaxing on a beach somewhere in the Caribbean. This is a career she wouldn't change for the world.
Ongoing Advanced Education and Training:
Postgraduate Institute for Medicine — Combined use of

BOTOX

and dermal fillers for facial enhancement, and advanced

BOTOX

and dermal fillers
National Procedures Institute — Dermatologic procedures
EduPro Resources — Practical training in facial aesthetics
Allergan Medical — Trained instructor for

BOTOX

and Juvederm
Global Education Group — Combined use of

BOTOX

and dermal fillers advanced
30th Anniversary Fall Clinical Dermatology Conference
University of Nebraska Medical Center — Non-invasive injectables in facial aesthetic therapy
Nurse Practitioner Forum — Dermatology Nursing Association Conference
American Academy Physician Assistants — Aesthetic Extender Symposium
Medicis Aesthetics — Injector training clinics with Dysport, Restylane and Perlane
Merz Aesthetics — Injector training with Radiesse and Belotera
Cutera Laser System Training
Sciton Laser System Training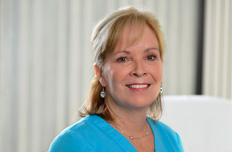 PEG DUNLAP, RN
Peg Dunlap received her nursing diploma from St. Luke's Hospital in Bethlehem, PA. She has been a practicing Registered Nurse since 1978 and brings to the practice a wealth of experience and a breadth of knowledge. She has worked at various hospitals settings, including critical care, medical/surgical and the operating room. In addition, Peg worked for Advanced Cardiovascular Systems as a clinical representative providing education to physicians and employees in the cardiac cath lab.
She brings a positive energy to this fast paced aesthetics practice. Peg enjoys consulting with patients and appreciates that what makes a patient feel good about them self is very individual. She sees each patient as unique and adjusts the treatment accordingly. Peg is happy being a part of one of the leading Med/Spas in Central PA. She appreciates that the level of care received by the patients is of the highest caliber.
Peg is a dedicated mother and wife. She enjoys spending time with her 3 children and husband, Greg. In addition to spending time with her family, she also enjoys reading, exercising, cooking and playing tennis.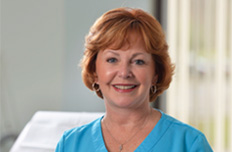 DEBORAH R. LATSHA, BSN, RN
Deborah R. Latsha grew up in Western Pennsylvania and graduated from Bethel Park High School. She then attended the University of Pittsburgh where she earned her Bachelor's Degree of Science in Nursing in 1980. She has worked in plastic surgery for 18 years and is a member of the American Society of Plastic Surgical Nurses. Deborah has enjoyed a variety of experiences in her nursing career — including: neonatology, operating room, recovery room, pediatrics and missions work in other countries.
Deborah is cheerful and very compassionate. She enjoys getting to know her patients and educating them about the medical procedures they are considering, as well as assisting in office surgeries.
Deborah has been married for 32 years, has 3 adult children, 3 adorable grandsons and 3 dogs. She is active in her church and enjoys the outdoors, golfing, dancing and travel.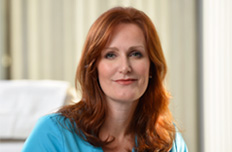 SARAH COCHRAN, LICENSED AESTHETICIAN
Sarah has a PA State license as an aesthetician since 2013. As the newest member to our aesthetics team, however, Sarah is not a novice in the plastic surgery arena. Sarah has been with Dr. Wolf and watersEDGE for the past 5 years and is an integral part of the office staff. Her specialties in customer service and product knowledge are valuable in assisting our patients with their everyday aesthetic needs.
Sarah's compassionate nature is the driving force behind her passion for beautiful skin and helping others to look as good as they feel. She is excited about joining the aesthetic team at watersEDGE.
Sarah is the mother of two beautiful daughters. She spends most of her free time on the cheering sideline of the soccer field and also enjoys traveling, especially across the "pond" to visit her parents in Britain.
CHRISTINE FANELLI, LICENSED AESTHETICIAN
Chris received her PA State license in aesthetics in 2002. She has always enjoyed helping people achieve their personal appearance goals. Chris' charming and bubbly personality draws and retains many clients. It's her passion for high-quality skincare that drives Chris to seek out the most advanced treatments and technology science has discovered or created. Chris has always prided herself in providing the most effective skincare and treatments available.
Chris has been a part of the medical skincare arena for 10 years and joined forces with watersEDGE in 2009. Her considerable knowledge provides her with a variety of treatments to meet each individual's medical skincare needs.
Chris hails from Susquehanna Township and has remained a resident of Central PA. As well as being the mother of two strapping sons, she enjoys biking, physical fitness, the beach, and is a dedicated supporter of animals in need of rescue and love, volunteering in her spare time.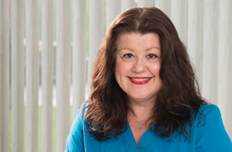 ROBIN KEISTER, PA LICENSED COSMETOLOGY TEACHER/AESTHETICIAN
Robin started her career in 1982 in Union County, PA where she obtained her Cosmetologist License. For the next five years she worked in a salon/day spa setting where she became the manager of that business. Even though she managed a full service salon, her focus has always been skin care. She promoted good skincare in the 80's when the trend in this country was to cover up with lots of makeup. Educating her clients that makeup only looks good when there is a good canvas on which to apply it.
In 1992 she moved to the Harrisburg area and decided to go back to school to obtain her cosmetology teacher's license at DeRielle Design Works Academy so she could pursue her passion in the skin care field. As a student she helped write and put together the aesthetics curriculum. Upon completion she was hired as a teacher at that same school where she taught for seven years. She also received her certification to teach with the Babor skin care company, the number one line of skin care products from Germany. Also, as a teacher she did regular training in New York City with the Esthederm Skin Care Company, a French skin care line with its U.S. headquarters based on 5th Avenue. She received intensive teachers training from master French aestheticians that inspired her to move into the medical skin care arena. During this time period Robin also attended and was certified at the Baltimore School of Massage to enhance her skills.
In 1998 Robin obtained her first medical aesthetic position. She has worked in the field of plastic surgery since that time. Robin is committed to ongoing education and attends regular educational conferences through the American Society of Skin Care Specialists, of which she is a member. This group of medical aestheticians must be employed by doctors that are members of the American Board of Plastic Surgery. The yearly conferences keep medical aestheticians abreast in the latest result oriented techniques and products. This society, along with ongoing education from various skin care companies with whom we are partnered at our office, assures that our patients will receive the most honest and result oriented skin care available to us.
Robin is very passionate about skin care. Her sole focus is helping patients obtain healthy skin and educating them on products and procedures to attain that goal. She will always take the time to personalize a treatment program tailored for your skin care needs in keeping with your lifestyle. She loves what she does and her main goal is to provide a perfect comprehensive skin care program to everyone she has the privilege of meeting in our office.
LAUREN WEBER, BSN
Lauren is 2003 graduate of Penn State University, where she received her Bachelor of Science degree in Nursing. She worked as a licensed RN in different areas of the medical field until she found her way into the plastic surgery specialty. Once she started her work in plastics she quickly came to realize that this area of medicine is where she belonged. Her passion is helping patients get the best results possible while they are in the care of our office. She enjoys consulting patients on cosmetic procedures by helping them decide what is best for them on an individual basis. She will be there to help every step of the way in their patient care to answer any questions or concerns they may have. Lauren has a great compassion for our reconstructive patients and goes above and beyond to make the patients know that she is there for them on their healing journey by offering support when needed to get them through the recovery process. She loves what she does and is grateful for the opportunity to care for all of the patients she meets at our office.