Our Staff
---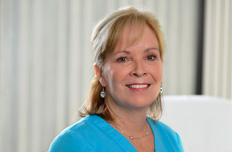 PEG DUNLAP, RN
Peg Dunlap received her nursing diploma from St. Luke's Hospital in Bethlehem, PA. She has been a practicing Registered Nurse since 1978 and brings to the practice a wealth of experience and a breadth of knowledge. She has worked at various hospitals settings, including critical care, medical/surgical and the operating room. In addition, Peg worked for Advanced Cardiovascular Systems as a clinical representative providing education to physicians and employees in the cardiac cath lab.
She brings a positive energy to this fast paced aesthetics practice. Peg enjoys consulting with patients and appreciates that what makes a patient feel good about them self is very individual. She sees each patient as unique and adjusts the treatment accordingly. Peg is happy being a part of one of the leading Med/Spas in Central PA. She appreciates that the level of care received by the patients is of the highest caliber.
Peg is a dedicated mother and wife. She enjoys spending time with her 3 children and husband, Greg. In addition to spending time with her family, she also enjoys reading, exercising, cooking and playing tennis.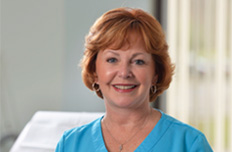 DEBORAH R. LATSHA, BSN, RN
Deborah R. Latsha grew up in Western Pennsylvania and graduated from Bethel Park High School. She then attended the University of Pittsburgh where she earned her Bachelor's Degree of Science in Nursing in 1980. She has worked in plastic surgery for 18 years and is a member of the American Society of Plastic Surgical Nurses. Deborah has enjoyed a variety of experiences in her nursing career — including: neonatology, operating room, recovery room, pediatrics and missions work in other countries.
Deborah is cheerful and very compassionate. She enjoys getting to know her patients and educating them about the medical procedures they are considering, as well as assisting in office surgeries.
Deborah has been married for 32 years, has 3 adult children, 3 adorable grandsons and 3 dogs. She is active in her church and enjoys the outdoors, golfing, dancing and travel.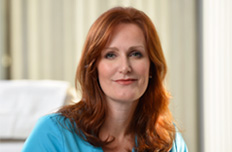 SARAH COCHRAN, LICENSED AESTHETICIAN
Sarah has been licensed Aesthetician in the state of Pa. since 2013. Her desire to offer her clients the best products and procedures continues to push her forward with on going education. She does the homework for them by seeking out the latest, safest and most effective treatments available in the skin care industry. As consumers we are inundated everywhere we look with the newest it products and treatments. Sarah prides herself with taking the guesswork out of what is the most effective course of treatments and products that will giver her clients the results they are seeking. 
Her skills along with the joy she receives from helping our patients reach their skincare goals make her a treasured member of our WatersEdge staff. Book an appointment with Sarah and let her help guide you to beautiful, healthy skin.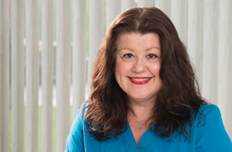 ROBIN KEISTER, PA LICENSED COSMETOLOGY TEACHER/AESTHETICIAN
Robin started her career in 1982 in Union County, PA where she obtained her Cosmetologist License. For the next five years she worked in a salon/day spa setting where she became the manager of that business. Even though she managed a full service salon, her focus has always been skin care. She promoted good skincare in the 80's when the trend in this country was to cover up with lots of makeup. Educating her clients that makeup only looks good when there is a good canvas on which to apply it.
In 1992 she moved to the Harrisburg area and decided to go back to school to obtain her cosmetology teacher's license at DeRielle Design Works Academy so she could pursue her passion in the skin care field. As a student she helped write and put together the aesthetics curriculum. Upon completion she was hired as a teacher at that same school where she taught for seven years. She also received her certification to teach with the Babor skin care company, the number one line of skin care products from Germany. Also, as a teacher she did regular training in New York City with the Esthederm Skin Care Company, a French skin care line with its U.S. headquarters based on 5th Avenue. She received intensive teachers training from master French aestheticians that inspired her to move into the medical skin care arena. During this time period Robin also attended and was certified at the Baltimore School of Massage to enhance her skills.
In 1998 Robin obtained her first medical aesthetic position. She has worked in the field of plastic surgery since that time. Robin is committed to ongoing education and attends regular educational conferences through the American Society of Skin Care Specialists, of which she is a member. This group of medical aestheticians must be employed by doctors that are members of the American Board of Plastic Surgery. The yearly conferences keep medical aestheticians abreast in the latest result oriented techniques and products. This society, along with ongoing education from various skin care companies with whom we are partnered at our office, assures that our patients will receive the most honest and result oriented skin care available to us.
Robin is very passionate about skin care. Her sole focus is helping patients obtain healthy skin and educating them on products and procedures to attain that goal. She will always take the time to personalize a treatment program tailored for your skin care needs in keeping with your lifestyle. She loves what she does and her main goal is to provide a perfect comprehensive skin care program to everyone she has the privilege of meeting in our office.